2016 Ontario Continuing Education Course for Mortgage Brokers and Agents
Course Overview
REMIC is pleased to announce that we have been approved by FSCO to provide the 2016 Ontario Continuing Education Course for Mortgage Brokers and Agents! All licensed mortgage brokers  and agents must complete the approved CE course before March 31, 2016.
Format: As of April 2016 the course is completed online

Cost: Online $30 OR In Class $50 – NO REFUND
Duration: 5 hours
Quiz: There is no formal exam, but you will need to complete the quizzes with at least 80%.
FREE Bonuses
The big news is what you get in addition to the course.  REMIC has teamed up with the Association of Mortgage Investment Professionals (AMIPROS) to offer an incredible incentive to learn about AMIPROS while completing your re-licensing course. 
$500 worth of FREE Bonuses for all registrants:
How to Succeed in Mortgage Investing – 12 week program – $250 value – FREE – In conjunction with the Association of Mortgage Investment Professionals (AMIPROS) REMIC is pleased to announce FREE enrollment in this 12 week certificate program (April 4 start date)  
$250 credit towards the Certified Mortgage Investment Professional designation course
Topics Covered
Learning Objectives
Upon completion of this course, mortgage brokers and agents should meet all of the learning objectives and outcomes that are identified below for professional practices, and private lending and investing.
Professional Practices:
1.
Ensure public relations materials comply with the Mortgage Brokerages, Lenders and Administrators Act, 2006 (MBLAA)
Identify examples of public relations materials that comply and do not comply with the MBLAA. (Public relations materials are the top cause of complaints to FSCO. In 2014, nineteen per cent of mortgage brokering complaints were about public relations materials.)
2. 
Enhance the detection and prevention of mortgage fraud
Describe practices that mortgage brokers and agents can apply to their daily business to prevent mortgage fraud.
Describe what mortgage brokers and agents can do to make sure they are not being used to facilitate mortgage fraud and to identify any red flags.
3.
Keep detailed records and documentation
Be proactive in keeping documentation and records ― including notes of conversations ― to help mortgage brokers and agents confirm they are in compliance with the MBLAA when responding to consumer complaints.
Submit an application to surrender your mortgage broker or agent licence, if you plan to leave the mortgage brokering industry.
Private Lending and Investing:
1. Ensure suitability in private lending
Learn how to ensure a borrower's mortgage is suitable for him/her and that the borrower makes an informed decision.

2.
Complete due diligence on syndicated mortgage investments
Learn how mortgage brokers and agents who sell syndicated mortgage investments should complete proper due diligence regarding developers, promoters, the property and other risks in syndicated mortgage investments



3.
Understand the new features of the updated Investor/Lender Disclosure Statements for Brokered Transactions and the corresponding Renewal Forms
Online Course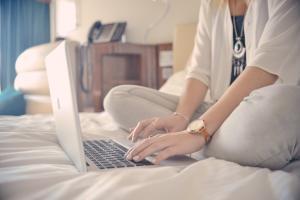 The online course is comprised of 6 modules (chapters) with an associated manual, supporting documentation and a quiz. In order to move to the next section of the course, you must get at least 80% on each quiz. The estimated time to complete the course is 5 hours. As soon as you register you have immediate access to the course and you can get started right away.
Advantages of the online course include:
Convenience: Complete the course when and how you want. Everything is done completely online, so as long as you have an internet connection you are good to go. The course is mobile-friendly, meaning you can access the course from your tablet or smart phone.
Flexibility: Finish the course right away or work slowly depending on your situation. Unexpected things can happen and the online course allows you to prioritize your time without missing out on course material.
Individual Instruction: Throughout the course online you have constant access to your instructor via email and through the message centre in the course. This allows you to ask more direct and personalized questions that you may have otherwise not posed in a classroom environment.
Lower Cost: The online course cost is $30 offering you a less expensive option than the in class course.
In Class Course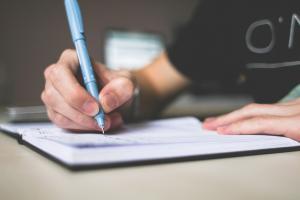 The in class course is completed as a one day workshop, at either our Toronto or Mississauga location. The workshop runs from 10AM – 4PM, with a full 5 hours of instruction. At the end of the day you will have to complete a quiz with a mark of at least 80% (unlimited attempt allow)
Advantages of the in class course include:
Increased Interaction: The in class course allows for interaction with your peers as well as live instruction from the teacher. Participation is forged through group discussion and an analysis of case studies.
Face Time with Instructor: Live instruction gives you immediate feedback and clarity on your questions and inquiries.
Networking: The in class experience gives you the chance to interact with peers and exchange ideas.
Hard Copy of the Manual: With the in class course you are given a hard copy of the manual, which is yours to keep.
ONLINE REGISTRATION

Course Type
Location
Date
Cost
Registration
Online
Fully online
Start as soon as you register
$30
closed